To edit your faculty information, hover your mouse over this help box and click the pencil icon that appears above it. After you make changes, click Save, then click the check box that appears above this box to publish the changes.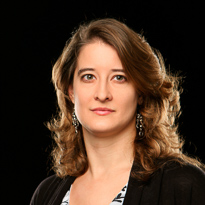 About Melissa
Melissa Gardenghi, Chair of the Mathematical Sciences Division, completed a B.S. in Engineering and an M.Ed. in Math Education from Bob Jones University. She then continued on to earn an M.S. and Ph.D. in Mathematical Sciences from Clemson University. In addition to her graduate work, she has passed the Society of Actuaries Exams P and FM and completed the VEE credentials in Applied Statistics and Corporate Finance (see full bio).
Professional Interests
helping students improve the effectiveness and efficiency of their learning
teaching students to apply mathematical/statistical tools to solve relevant problems
Improving Math Study
We will be offering a weekly seminar for math and actuarial students to discuss practical ways to improve mathematical learning (Fridays, 8am). Contact Dr. Gardenghi for more information. I've also given a couple of seminars related to studying mathematics. Resources from those are available on our departmental website.
Favorite Chalk
I still prefer using the chalk board to teach over every other available medium (although I do use other options when necessary). Hagoromo chalk has become my favorite brand. It writes smoothly, is easy to read, erases cleanly and easily, and makes less chalk dust ... and if you like math, you'll probably enjoy this video about how other people who like math love using Hagoromo chalk to do their math.
Resources for Actuarial Students
Learn more about the Actuarial Profession - Sponsored by SOA (Society of Actuaries) and CAS (Casualty Actuarial Society)
Society of Actuaries - Educational Pathway to Actuary Credentials
Casualty Actuarial Society - Educational Pathway to Actuary Credentials
Arkansas Tech University, Department of Mathematics - Free Resources for Actuarial Exams
Coaching Actuaries - Fee-based Resources for Actuarial Exams (highly recommended by current/former actuarial students)
Actex - Official Publisher of Actuarial Resources
Learning the statistical software R
R is an open-source statistical software package that can be downloaded from https://www.r-project.org/. A more user-friendly interface, RStudio, is available from https://www.rstudio.com/ (be sure to install R first, otherwise RStudio won't run).
Things to remember: R is powerful (and free), but a little hard to learn to use (you have to pay big money for the easier to use interfaces, which are actually less flexible to the advanced user). Persevere, learn to use google effectively, and don't be afraid to try things.
The Society of Actuaries recommends the book R for Everyone as preparation for their Predictive Analytics exam, and it may be a good place to start (especially if you are planning on taking SOA exams). The following are a selection of tutorials that you may find useful in starting to learn R:
A selection of user manuals is avaliable at https://cran.r-project.org/manuals.html. However, unless you want to work through the manual, I find google to be more efficient in answering my questions. A selection of pdf cheat sheets can be handy and is available at https://www.rstudio.com/resources/cheatsheets/.
Classes Taught
Depending on departmental need, I usually teach a subset of the following courses:
| | |
| --- | --- |
| Ma 103 College Algebra | Ma 391 Topics in Optimization |
| Ma 105 Trigonometry | Ma 404 Probability & Statistics I |
| Ma 180 Applied Calculus | Ma 405 Probability & Statistics II |
| Ma 199 Intro to Mathematical Studies | Ma 415 Regression & Time Series |
| Ma 220 Mathematical Problem Solving | Ma 418 Actuarial Mathematics I |
| Ma 299 Mathematical Proofs | Ma 419 Actuarial Mathematics II |
| Ma 301 Calculus III | Ma 480 Mathematics Capstone Experience I |
| Ma 308 Theory of Interest | Ma 481 Mathematics Capstone Experience II |
| Ma/BA 320 Applied Statistics | Ma 488 Applictions of Probability |
| Ma 388 Applications of Finance | Ma 498 Applications of Actuarial Mathematics |